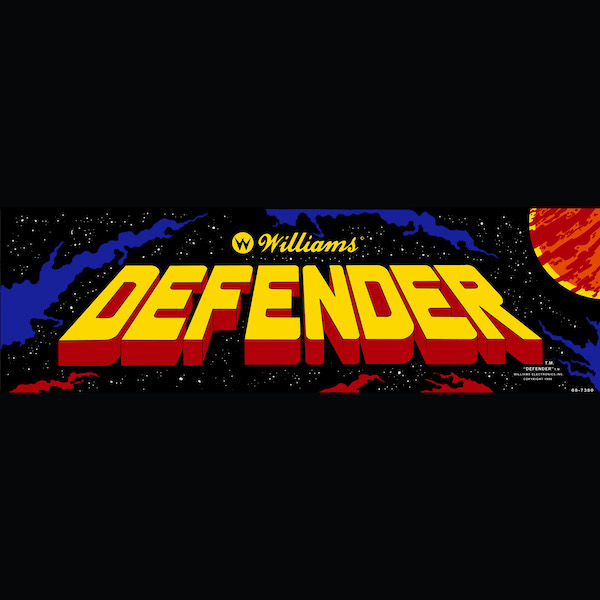 Defender
Arcade
Williams (1981)
Shooter
USE ALL THE COLORS!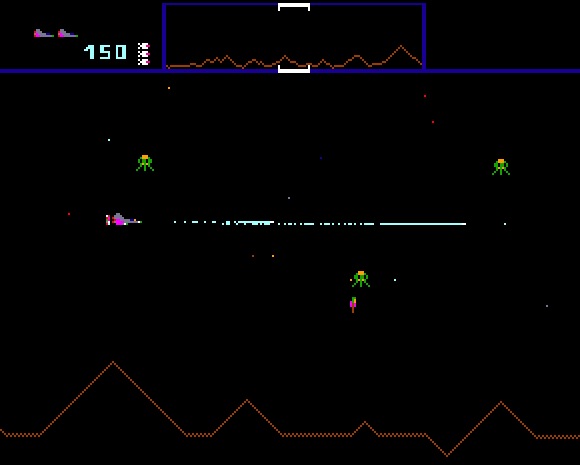 I'm not good at Defender. That might be because it is a pretty tough game. I remember it getting incredibly fast and always being very difficult to target enemies. Of course, arcade games are meant to eat your quarters, not be easy, so this makes sense!
The real draw of Defender is the very sweet graphics and colors. I can imagine this game was incredible in 1981. It uses literally all the colors as every font and UI element cycle through them at a pretty quick clip. The ship looks awesome and the lasers look incredible. Explosions use all the colors and do cool 1980's stuff. The alien ships are okay and the people are whatever, but your little defender ship is where the magic happens.
Add in the groundbreaking feature of a mini-map/radar thing and the classic synthesized sounds, and you've got yourself a fun few minutes for $0.25.
And then aggravation after you spend your whole lawn-mowing savings in 20 minutes...
Last updated: 07/02/2021
136 views
comments powered by

Disqus