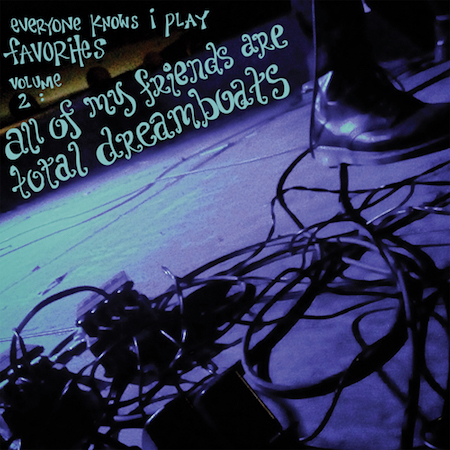 "Everyone Knows I Play Favorites Volume 2: All Of My Friends Are Total Dreamboats"
Punk 10" vinyl (Aqua Blue and Pink Vinyl, /250)
Chunksaah
CAR063 (2015)
I paid $17 for this record.
I have not reviewed my copy of this record yet.
If you like this review, you can buy me a coffee.
Tracks:
A1: Ah Gun — Spraynard
A2: Chaos — Dark Blue
A3: The Speeding Train — The Van Pelt
A4: Go Love — Smalltalk (3)
B1: Madame B — Cayetana
B2: Sky Above Jalisco — Roger Harvey
B3: Vision — Seaside Caves

Last updated: 05/06/2023
382 views
comments powered by

Disqus