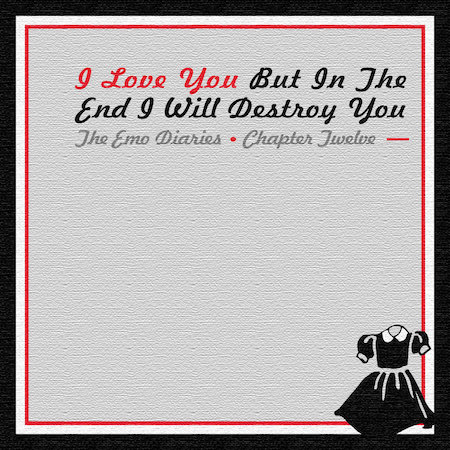 "The Emo Diaries, Chapter 12: I Love You But In The End I Will Destroy You"
Emo CD (CDr)
Deep Elm
DER-522 (2011)
I paid $12 for this record.
I have not reviewed my copy of this record yet.
If you like this review, you can buy me a coffee.
Tracks:
1: Strange Neighborhood — Dedicated To Dedications
2: It's Good To Have Options — Arms Around The Stereo
3: Wonders — The Dandelion War
4: As We Speak — The Sky Life
5: Churchill's Down — Ease The Medic
6: Tow Or Flax — Those Galloping Hordes
7: Stars — Everlyn
8: Those Who Cross The Seas — Goonies Never Say Die
9: Overcome — Late Night Condition
10: Far More — Nathaniel Sutton
11: Anthem Of 44 — Collapse Under The Empire
12: Still With Me — Summer Hours

Last updated: 08/03/2019
312 views
comments powered by

Disqus