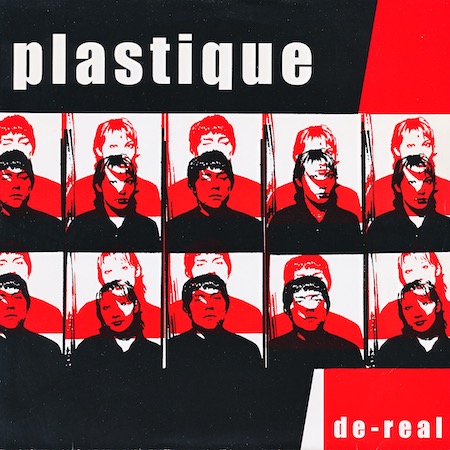 "de-real"
Grunge 7" vinyl
K
IPU 70 (1996)
I paid $0.99 for this record.
Oh, is this on K records? Why, yes. Yes it is.
Solid grunge vibes from the guitars and drums, with lots of gritty distortion and lo-fi recording, back up a riot grrl-ish vocalist. Tons of attitude and a pretty rich tone for a two-piece band from '96. The lyrics are pretty catchy: "Is this L-U-V 'cause it's K-I-L-L-ing me?" and there's plenty of fuzz and style, but this seems to be the band's only release.
Perhaps they were too late to the scene or maybe they were just on a label crowded with similar sounding bands. In retrospect, I'd imagine this release would be more popular than it is, but it seems to have not been received with any critical or popular acclaim. For me, there's just not enough for it to stand out and listening to it now I'm feeling like the first track is fine, but the rest are forgettable or too slow for my tastes these days. It's not bad, it's just not sticking with me.
If you like this review, you can buy me a coffee.
Tracks:
A1: The K-I-L-L
A2: De-Real
B: Xanax, Baby

Last updated: 05/28/2022
415 views
comments powered by

Disqus