There is Beauty in Simplicity: Treasure State at Mars Bar
Review
While everyone was out Friday night gushing over the Carissa's Wierd reunion, a small crowd at the Mars Bar was treated to an entirely different philosophy of music. Instead of low whispers and layers of sound, Treasure State brings clear, sparse songs to the musical world. And in doing so, they provide a counter-argument to the current trend of "more is better."
Surprisingly, Treasure State has been around for about ten years. They have two records out, one of which is available from Woodson Lateral, a great local label. A traditional three piece, Mercer, Leffler, and Rathman perform anything but traditional music. You might recognize the last name of the guitarist, Mercer, as the last name of the singer of The Shins since the two are, in fact, brothers. Robert, of Treasure State, has a similar vocal register as James but sings less poppy melodies and is a little rougher around the edges. Treasure State songs often slowly build in intensity and encompass a wide range of emotions. The songs are much like the state the band is named after–Montana, that is–with wide expanses of open space punctuated by soaring melodies and clear tones. Live, the trio stretch these open spaces even further and prolong the tension, making the melodies that much more rewarding.
---
Treasure State sound remarkably like no other Seattle band I can think of. To find a sound similar to Treasure State, I believe you'd have to head back to late '90s Illinois and listen to an American Football record. They share that same penchant for arpeggiated melodies, the slightly wandering vocal lines, the technical rhythms and nontraditional song structures. Yet, even American Football fills more space than Treasure State.
---
The most remarkable feature of their set on Friday was the floor of the stage. As hard as I looked, I did not see a guitar effects pedal anywhere. Even the set list was almost comically small. Treasure State keep it simple and their stripped-down approach to music is, I hope, inspirational to those that think music requires recruiting heavily from your local orchestra. There's something about the space between an open hi-hat and a snare, between a low bass line and a plainly sung lyric, between the quietest strum of a high guitar string and the crash of the whole band in unison that will forever be more powerful than as many musicians as you can cram in a room.
It's my hope that Treasure State will get in the habit of playing more than once per year and perhaps even promoting their show. We could use a reminder that there is beauty in the simple things.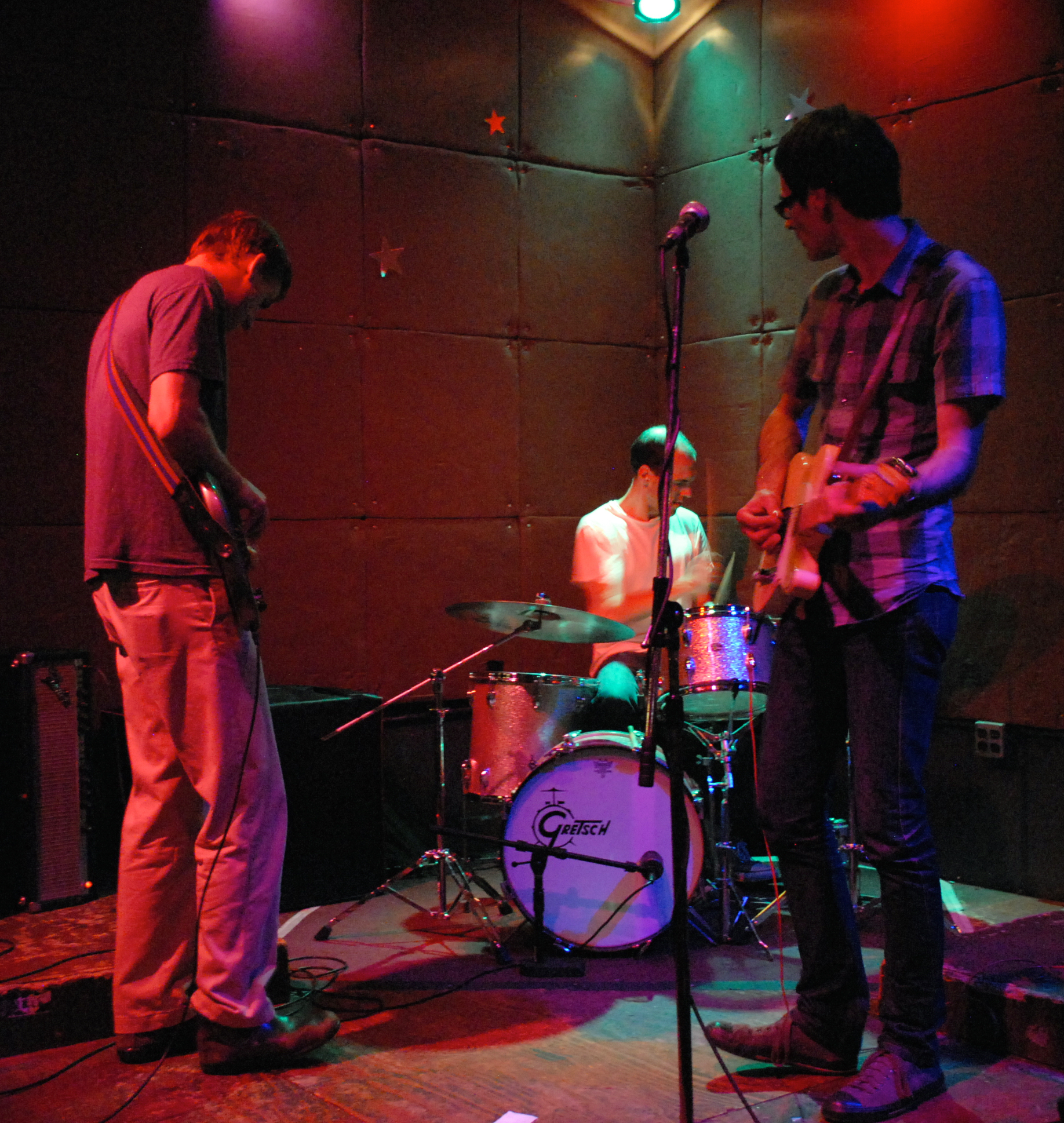 Keywords: treasure state, mars bar, show, review, sunbreak
118 views
comments powered by

Disqus