Sound Transit Experiences a Boom in Pantless Ridership (Photo Gallery)
Review
Ever have one of those dreams where you go through your everyday routine only to find out that you've forgotten to put pants on? Sunday afternoon, a couple hundred people made their dreams a reality by participating in Emerald City Improv's No Pants Light Rail Ride.
The instructions for the afternoon ride were easy. Meet at Westlake at noon. Get on the light rail. Take your pants off. Pretend like everything is normal. Go to the airport. Have fun. Ride back to Westlake. Go home and hope your co-workers won't find the pictures of you that show up on the internet. Reminisce.
After overcoming their fear of public pantlessness, people took the ride with varying degrees of seriousness and silliness. Several gentlemen were dressed in business suits and nice shoes. A few groups of people pretended they were just going to catch a plane. It seemed that everyone was dropping books or change on the platforms and bending over really slowly to pick it up. The rest of the participants were taking pictures, reading books, drinking coffee, or talking on their phone, just like a regular train ride in any other city, except from the waist down.
In Seattle, we've only had this particular train for a couple months. Ridership has been expected to rise with the opening of the new airport station. Sunday might have been a bit of a boost to those numbers. In the car I rode in, there were approximately 34 people. 30 of those people lacked what one might call "pants."
Unfortunately, this lack of regular riders decreased the shock value of the afternoon. In New York, ridership on the subways is definitely greater than on our shiny light rail trains, which would explain the greater turnout in that city. But New Yorkers are used to seeing people wandering around in their underwear all the time anyways. Here in Seattle, such brazenness is a bit of a welcome sight--well, maybe pale and in need of the gym sight, in my case.
To go with the improvisational theme of an event that was well-publicized beforehand, many participants enacted various roles. Once we reached the airport, a small group on my train wandered in to baggage claim and started to rant about draconian security measures that robbed them of their pants. The passengers of United Flight 331 were unsure of what to do. I took my bare legs and got some hot chocolate.
Response from the riders was generally pleasant or, at the very least, Seattle nice. An older couple was caught unaware in the Westlake tunnel, but thought the idea was fantastic, taking a moment to snap a picture or two. A family at the airport station seemed to recall hearing about it somewhere but were still taken by pleasant surprise by all the bare legs. According to a security guard I spoke with, no extra security measures were in place for the day. However, the fare enforcement officers were looking very perturbed by the whole thing.
Most people I spoke with had heard about the event through Facebook, though it appeared that only 30 percent of the RSVPs actually showed up. Yet, event organizers did a great job of making sure that everyone was wearing not-too-offensive undies and that participants were relatively spread out on trains. They also led us in a nice round of hokey pokey above ground while we waited for trains to arrive (only ten minutes!). They didn't really spend much time worrying about why people would want to do such a thing as ride the light rail with no pants on; they just got the word out and made sure everyone remembered to buy tickets.
At this point, I'm still a bit confused what the purpose was. I mean, I was there merely for journalistic purposes, of course. Some were there for exhibition, undoubtedly, while others were there to enjoy the exhibitionists. Some participated to practice their acting skills or thaw the Seattle freeze a little bit. A great number of people were exclaiming that this was the first time they had ridden the light rail. Perhaps there should be a law prohibiting light rail riders from wearing pants, if this is the effect on ridership.
I guess each participant and victim of the No Pants Light Rail Ride will take from it what they want. I, for one, verified that gentlemen prefer boxers or boxer briefs these days. Males also had to undertake far fewer risks than the female participants did. On the ride back, a foursome of youngsters drove this point home. The lack of pants on the guys showed off their legs all the way up to the bottom of their kneecaps, while the pantlessness of their female companions included quite a lot of cheekiness, if you'll forgive the pun.
In the end, I hope that everyone involved got to live out one of their dreams, whether it be to ride the light rail lacking pants, or to ride the light rail with a bunch of strangers lacking pants.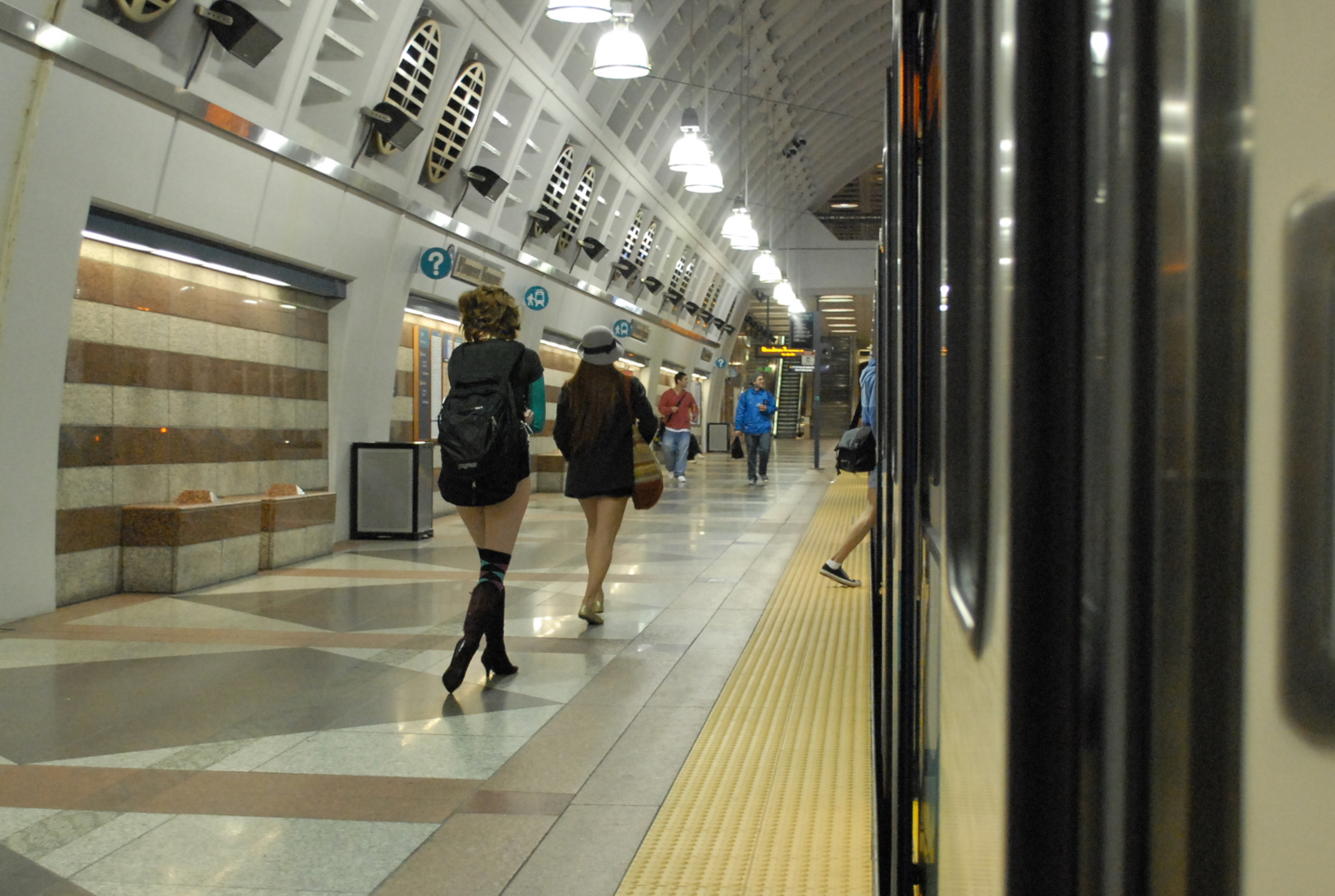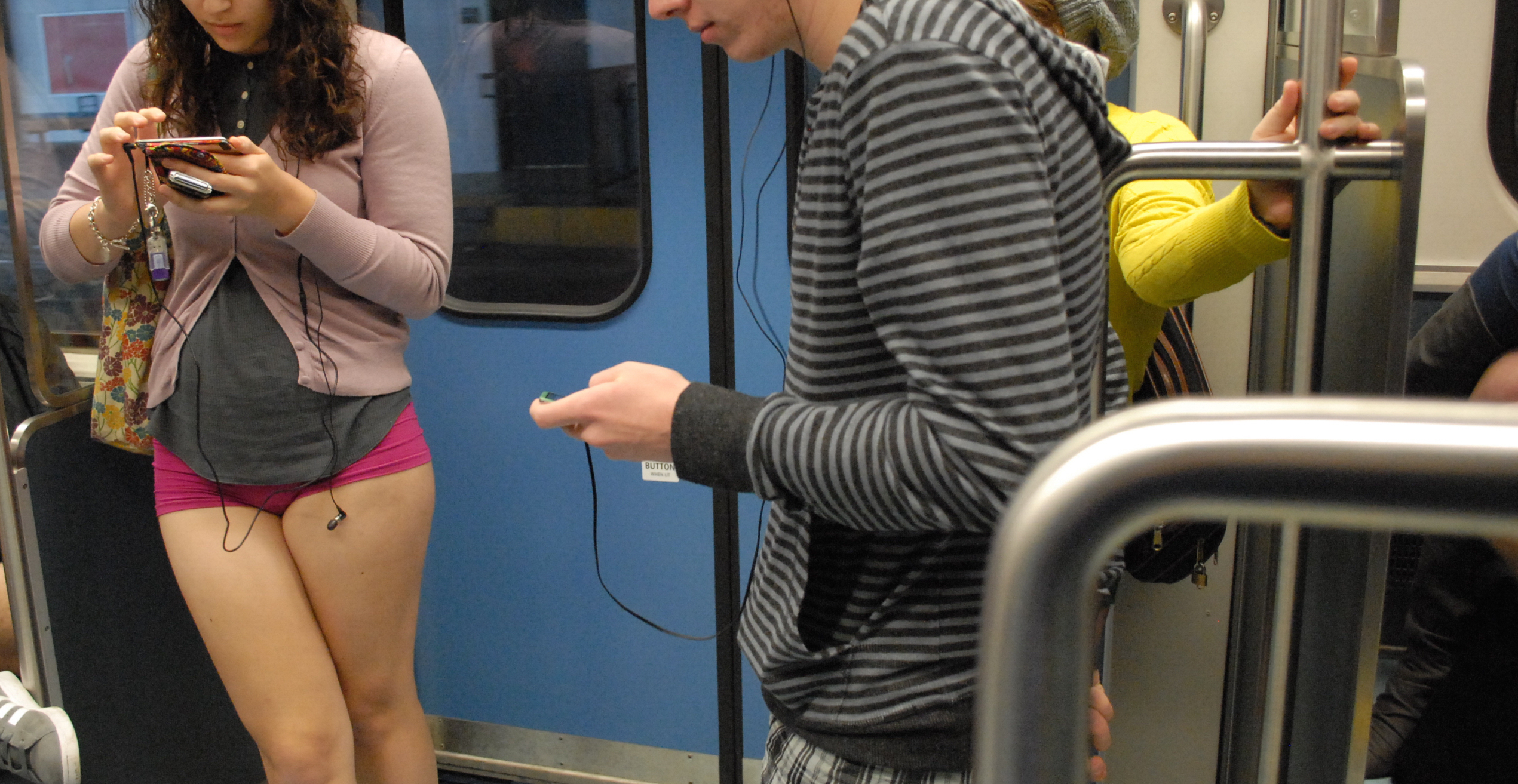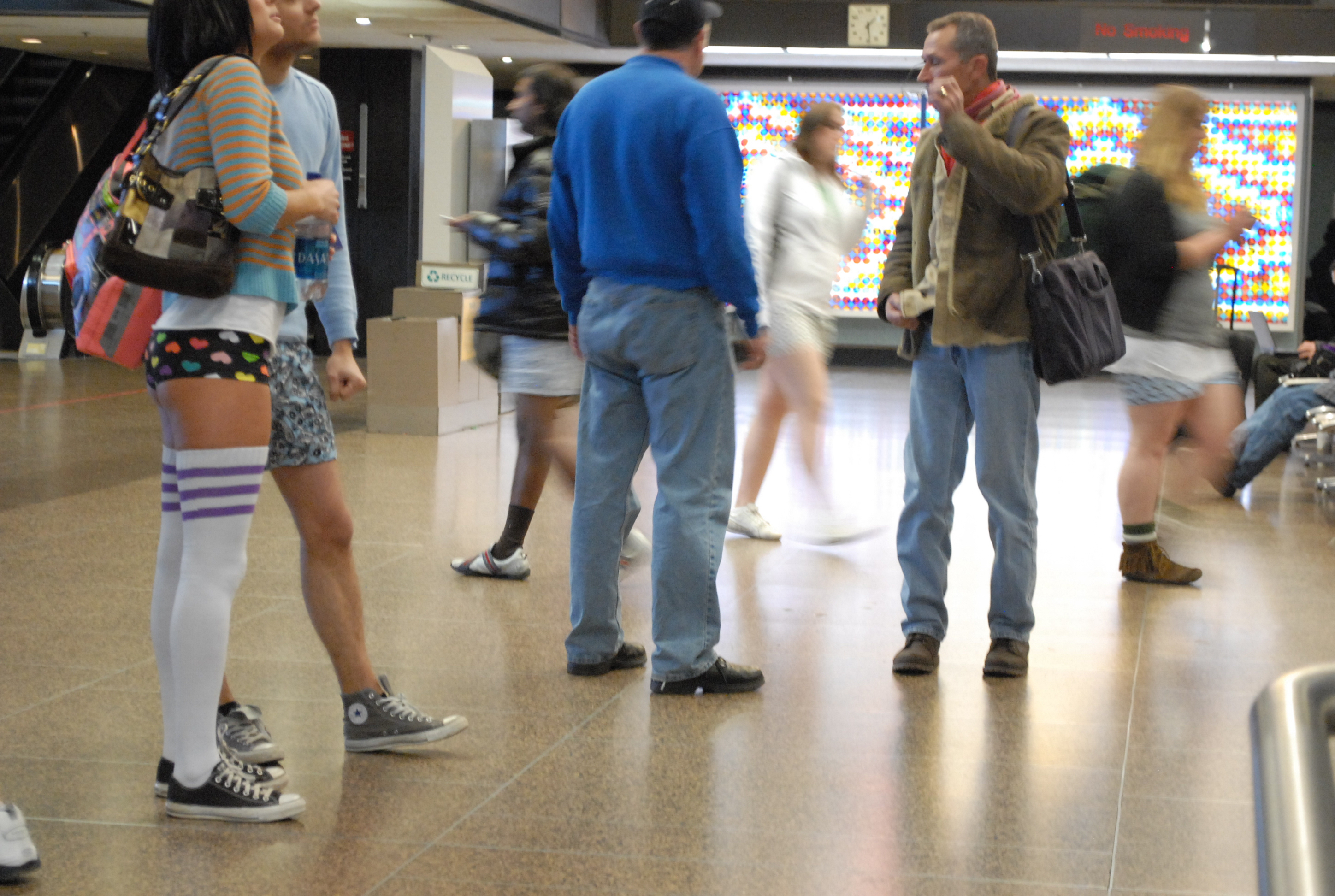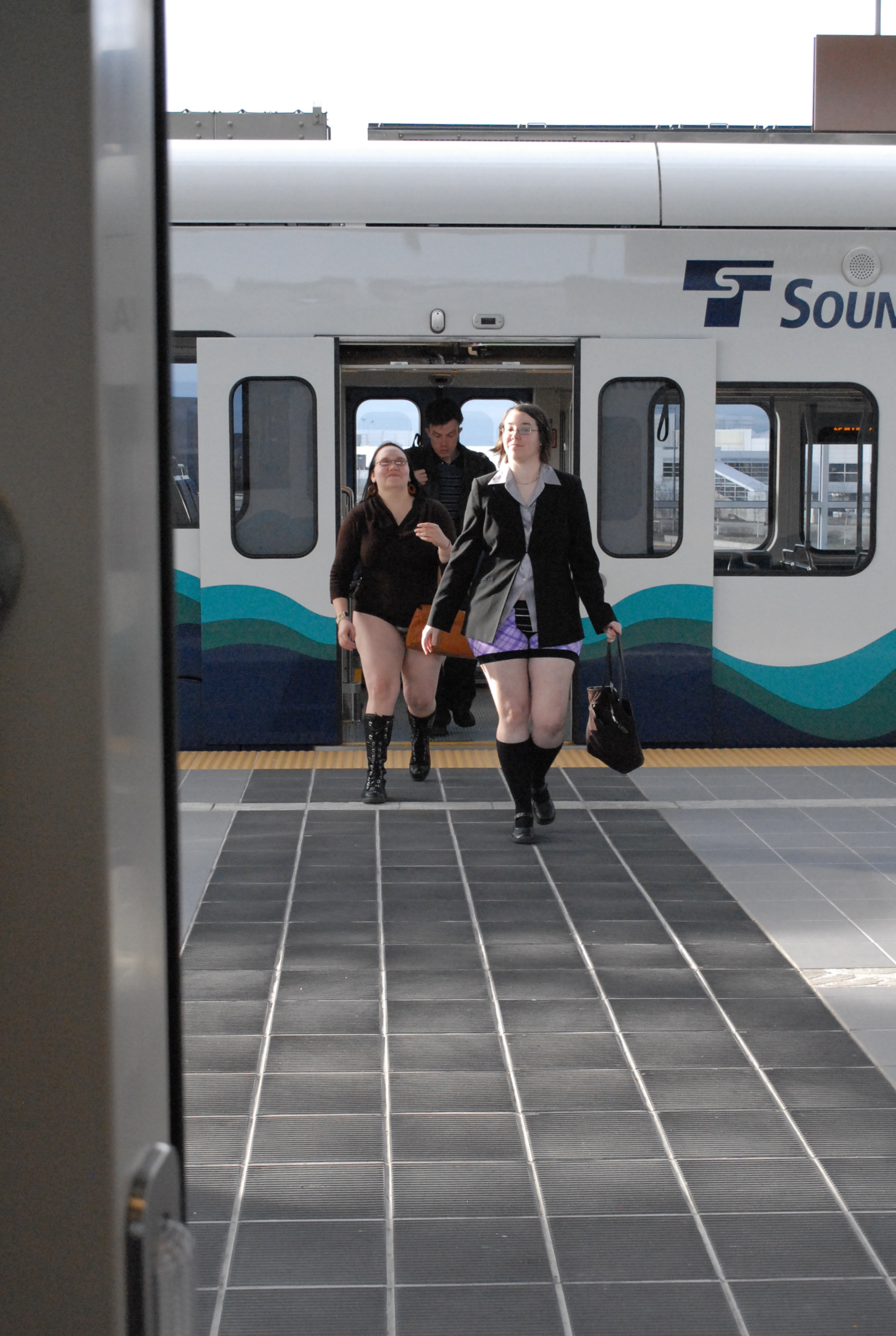 ** Old SunBreak comments **
Pun intended?
Way to put the video link at the... bottom?
Comment by Grahnasaurus
My reason
I didn't go because I'm far too busy and important to be troubled on a Sunday afternoon, but I wanted to go because I like excuses to not wear pants.
I also find it cheap to wear shorts. Boxer shorts, okay, but shorts?! Come on now.
Comment by TroyJMorris
yawn
Nothing like being the 20th or so city to pile on for a state-of-the-moment event.
When we stop copying other, allegedly lamer, cities, then we'll actually have something worth reporting.
Comment by bilco
Keywords: sunbreak, light rail, no pants
123 views
comments powered by

Disqus