Community Power Overcomes Arsonist Power
Other
Just two months after the Greenwood arsonist destroyed three Asian food restaurants and a non-profit coffeehouse, the community has gathered together to rebuild. While the rebuilding happens, the Taproot Theatre Company, Bherd Studios, and Seattle Mural Art teamed up to bandage up the neighborhood wound.
A few days after the fires were put out by the Seattle Fire Department, braces were constructed against the remaining facade of the burned-out building. A fence was put up around these braces that blocked the northernmost lane of 85th and closed the sidewalk. The eyesore and annoyance was a constant reminder that our community had been gravely injured. When the remaining facade was demolished and a plain plywood wall took its place, things didn't get much better.
That all changed at 11 a.m. this morning when the artists, firefighters, and community members peeled the black vinyl off of an 89-foot-long mural to take the place of the damaged building. The vibrant colors of the spraypaint mural brought a little cheer to an otherwise grey Greenwood morning.
The artists, John Osgood, Zachary Bohnenkamp, and Kevin "Sensei23" Sullivan worked for several weeks on the mural in a remote location and hung the panels yesterday for the unveiling today. Their work has been featured in the neighborhood and beyond at places like Pillager's Pub and Blue Star Cafe. Osgood and Sullivan were on hand to help unveil their creation and talk with the community about their work.
The mural represents a wide slice of Greenwood life. Art sales, car shows, theater, and more are represented in the graffiti-style collage. The center of the mural is a fiery phoenix, representing the community's rise from the tragedy.
Response to the mural was generally positive at the unveiling. Response on the internet has been mixed, but it hopefully can be agreed that it's better than bare plywood. It won't bring back our only pho restaurant or the only place that held open mics regularly, but it will bring a little splash of color to a dark part of the neighborhood's history. As an added bonus, I won't have to cross the street three times to get home, and I'll also have something interesting to look at as I carry my groceries.
To see more of the community's art effort, stop by the monthly art walk or check out a play at the Taproot Theatre. Take a moment to appreciate the ability of a community to heal as you make your way through the neighborhood.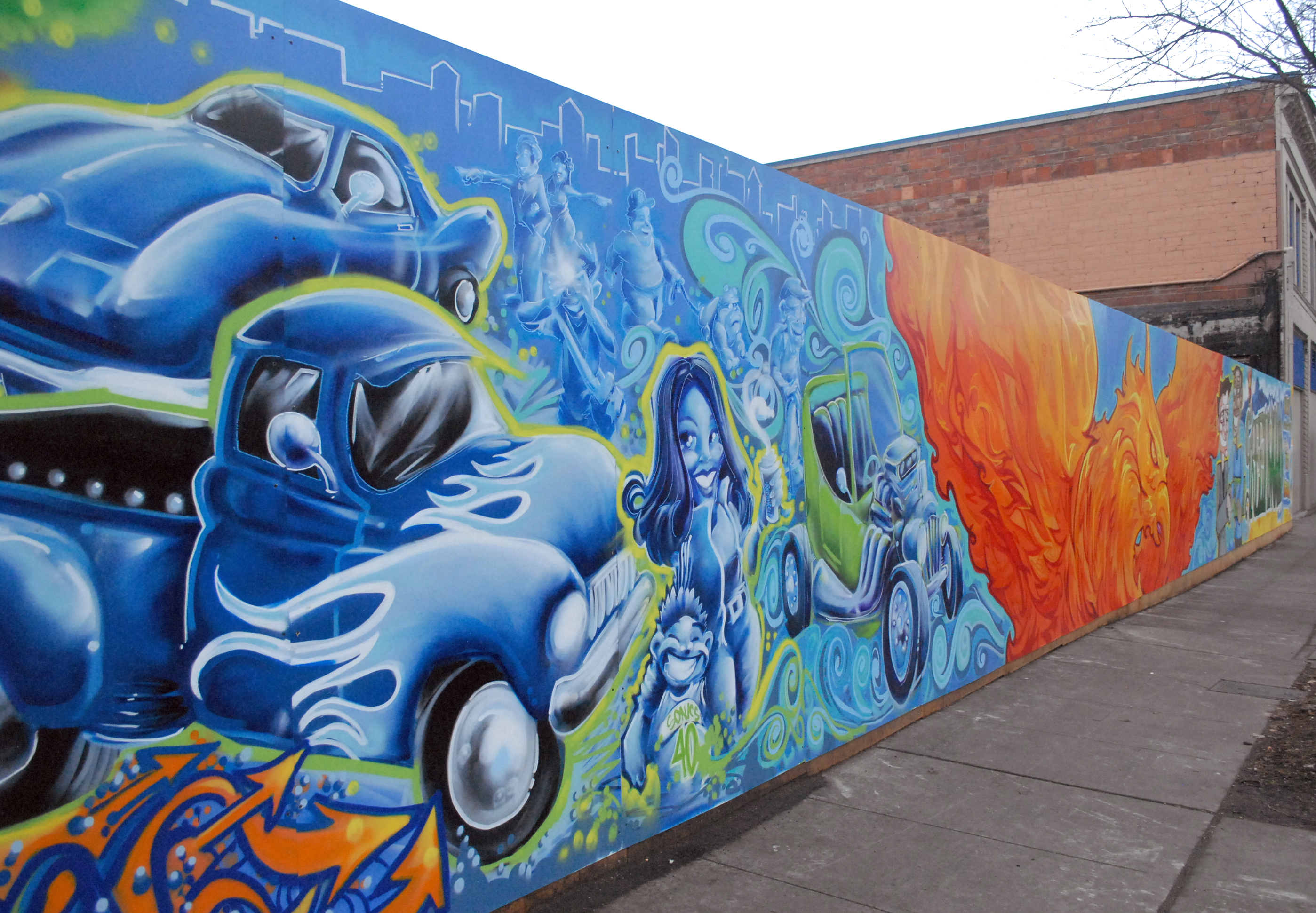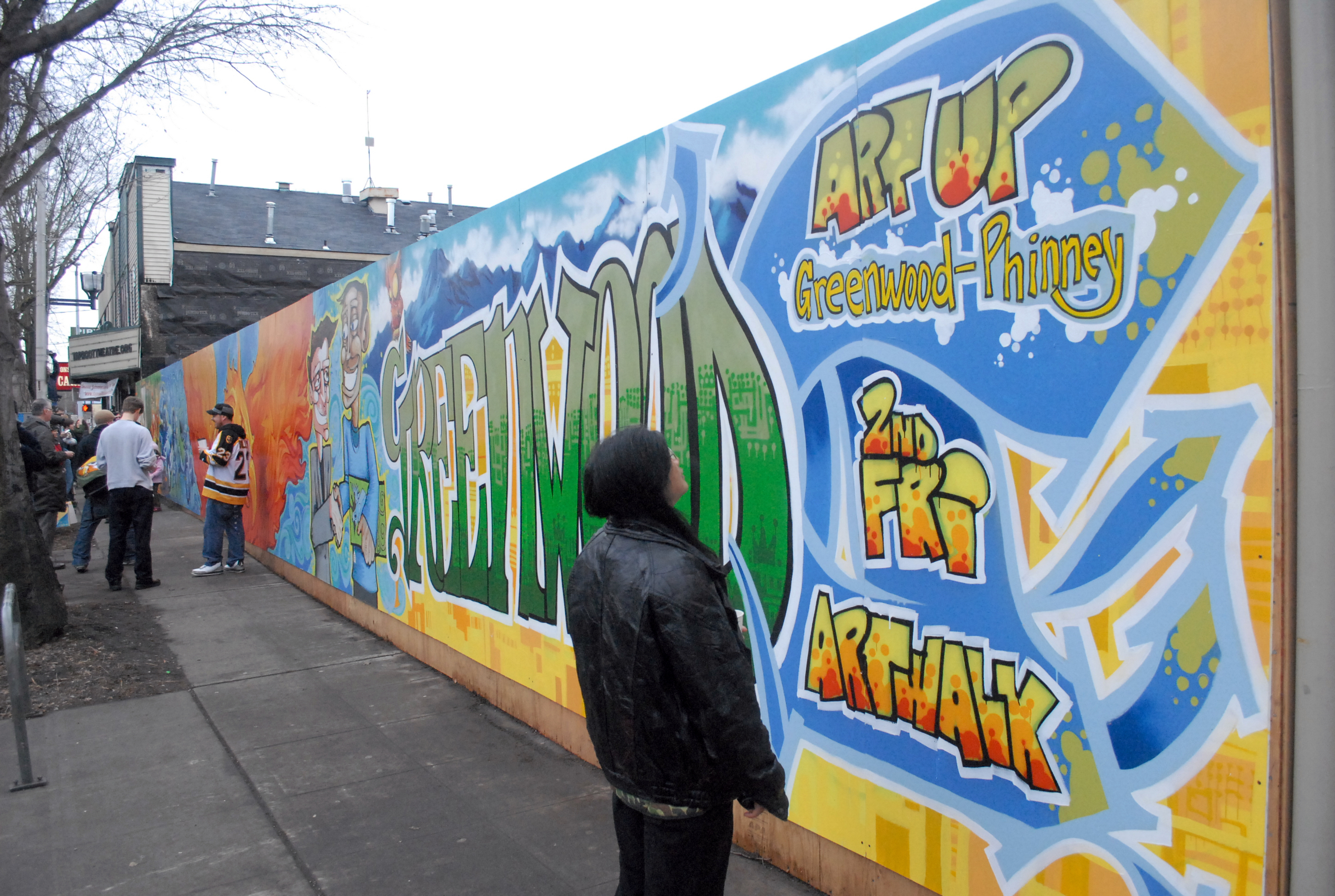 Keywords: news, greenwood, arson, phoenix
133 views
comments powered by

Disqus