Various Artists - We Love This Comp, Volume 1 - 8.1/10
Review
Published 03-20-2011 (originally on
SSG Music
).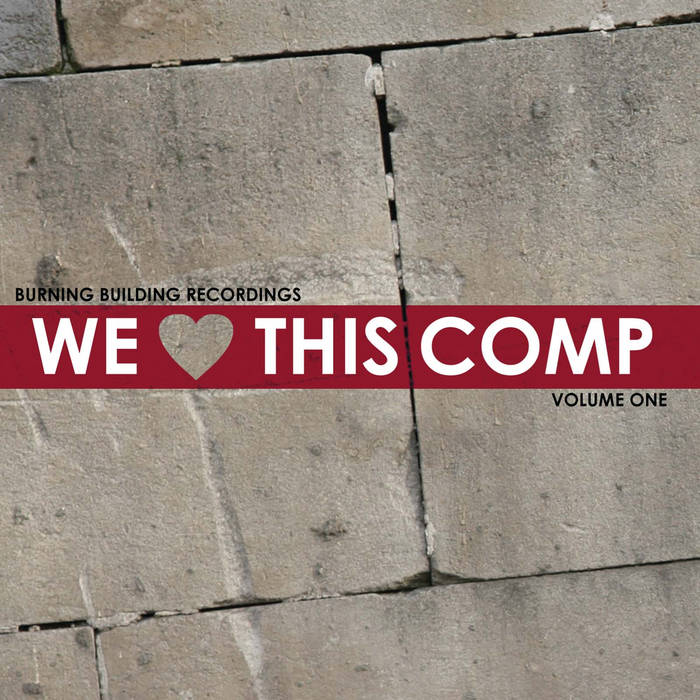 (I can't find any record of this existing on SSG, but I have the html version complete in my notes, so here you go!)
Before the internet revolution, compilation records were the main catalyst for diversifying the music world. Labels used them as catalog promotion including exclusive songs from buzz bands to induce buying. Bands brought them on tour to promote their hometown community. A comp could be as focused or as eclectic as desired and an easy way to find new music.
Now that the internet is the easiest way to find new music, compilations have waned in popularity. However, Burning Building Recordings has put together a fine collection of songs that highlight the power of a good compilation. We Love This Comp, Volume 1 is a survey of many current indie music trends. Featuring a variety of musical styles from post-rock to electronic, We Love This Comp is largely comprised of Seattle artists while capturing emerging domestic and international sounds.
There are many high points to this collection and each listener will undoubtedly find a different band to enjoy. Four bands in particular stepped out from the rest, in my opinion.
Jimmy Islip offers up the anthemic UK folk-punk song "Prizefighter". The refrain, "I don't belong here, boys/I don't belong," will have every ex-punk singing along. Islip continues the acoustic punk movement (which can be traced to The Pogues)--this short song is an excellent offering of the genre.
Us on Roofs goes the opposite direction with "Fossils". They craft a beautiful, wandering, guitar driven tune with vocals as clear and heartfelt as Josh Caterer (of Smoking Popes). The subtle backing harmonies add the requisite emotional tension to make this a really touching track.
Eighteeen Individual Eyes are a Seattle band combining smooth female vocals with fuzzed out post-rock. The upbeat "Luck of the Elephants" washes in and out like a Seattle rain squall, building in intensity; gaining power and beauty simultaneously.
Restorations is a Philadelphia band forged in a steel mill. Expect gravel-voiced vocals over Springsteen Americana or working the jangly reverb of U2. The outro to "West River" is amazing, with the repeated line "Sometimes nothing happens" getting stuck in your head until the end of the compilation.
If you're in the market for a new band to adore, chances are they will be on this compilation. We Love This Comp is aptly named and will satisfy even the most jaded of indie rock hipster.
If you like this page, you can
buy me a coffee.
Keywords: compliations, ssg, review, unpublished, burning buildings
171 views
comments powered by

Disqus